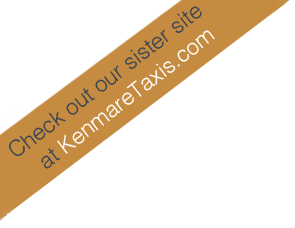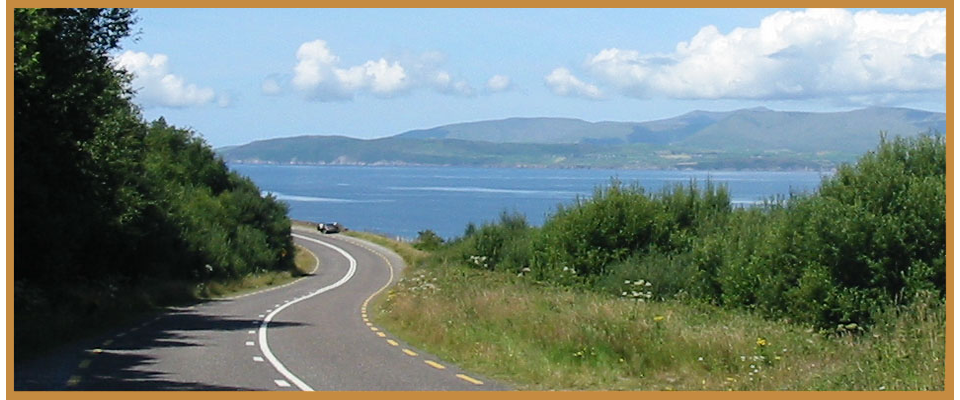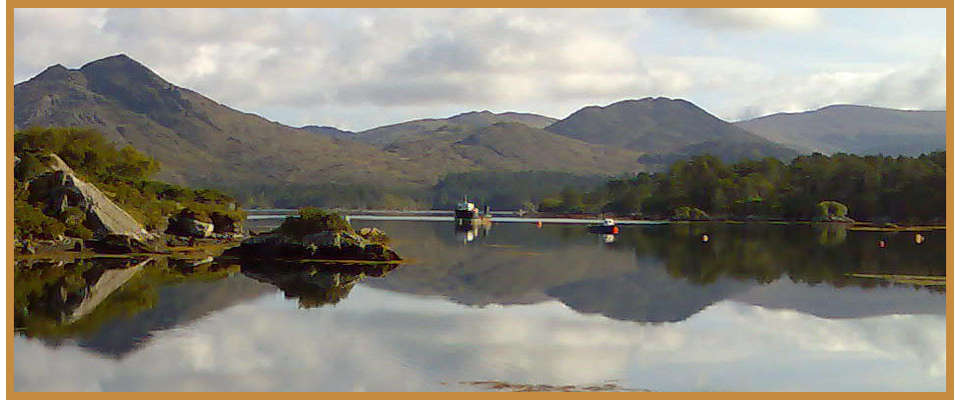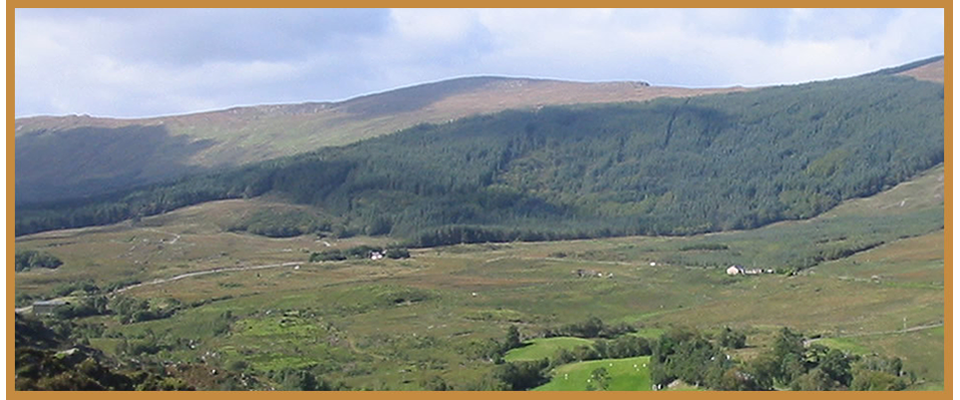 Tours - The Ring of Beara

South of the Ring of Kerry is the Ring of Beara. This peninsula abounds in Historical and archaeological sites and spectacular views. From Kenmare we head South. Passing through Bonane through the tunnel in the Caha mountains. On the way downhill to Glengariff are spectacular views of Bantry Bay with Garnish Island in the distance. Heading west through Adrigole we see above us on our right Hungry Hill with ancient coppermines.

Heading into the fishing village of Castletownbere we see Bere Island in the distance
Continuing on to the west we visit the ruin of the castle of the O'Sullivan Bere beside Dunboy Castle home of the mining family Puxley. Heading west and down into Allehies with its copper and zink mines we see out to our left the Skelligs and Bull Rock lighthouse. We pass by Urhan and the colourful village of Eyries.

Beyond this at Ballygrovan is the tallest ogham standing stone in Ireland. Passing through Ardgroom village the Atlantic ocean is on our left. As we head down into Lauragh and back to Kenmare via Tuosist passing by the Clonee lakes, on our left we see Dinish Island and the shoreline of the Iveragh peninsula opposite.

Testimonials...

"I wanted to thank you for doing an fantastic job in taking care of my friend from Germany. He was highly complimentary of the tour, and your tour guide. He thoroughly enjoyed learning about Kerry and wants to return and try all your other tours! Thank you again."

Ryan Henry
Dublin

"We had an absolutely wonderful and unforgettable experience, due in no small part to you and Kenmare Coach and Cab. Your expertise, guidance, and recommendations combined to make this one of the most enjoyable travel experiences we had on our tour of Ireland."

The Donovan Family
Massachusetts


Tours leave from outside Kenmare tourist office at 10am. All tours are subject to numbers.
Phone bookings can be made anytime up to 9pm the previous night. Email bookings must be made at least 3 days in advance.

*Booking Essential*